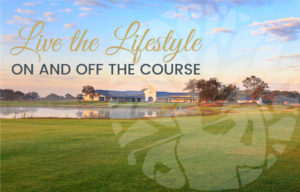 Enjoy our summer special – refer a friend to sign up as a Member at Bonanza Golf Course and be rewarded with our Thank You Voucher.
Our thank you voucher includes:
4 x fourballs – must include 2 members and 2 visitors per fourball 
2 x complimentary golf carts
1 x complimentary lesson with the Pro and Flightscope MEVO
TOTAL VALUE: K5,170
VALID UNTIL 31 JANUARY 2020.
SUBJECT TO AVAILABILITY. BOOKINGS ESSENTIAL. Ts & Cs APPLY.
Join us as we continue to improve this world class facility while providing uncompromised professional personalised service, luxurious amenities and attention to detail, all in the aim to provide you with an exceptional experience every time you visit us, and memories that last a lifetime.
I can only play twice a month, maybe membership is not the route for me?
THINK AGAIN… here are 16 reasons why it PAYS to become a member at Bonanza Golf Course.
Benefit #1 – Discounted Golf Rates
Discounted rates on what is arguably the finest conditioned golf course in Zambia. Add to that the Matkovich design which has the features of risk and reward on every hole to always keep you on your toes and test your game.
The table below illustrates the various discounts which Members benefit from.
| | | | |
| --- | --- | --- | --- |
| DESCRIPTION | MEMBERS | NON-MEMBERS | DISCOUNT % |
| 18 holes Mon – Thurs | K120 | K285 | 58% |
| 18 holes Fri – Sun & Public Holidays | K170 | K370 | 54% |
| 18 holes Mon – Thurs (juniors) | K60 | K110 | 45% |
| 18 holes Fri – Sun & Public Holidays (juniors) | K110 | K200 | 45% |
| 9 holes Mon – Thurs | K60 | K200 | 70% |
| 9 holes Fri – Sun & Public Holidays | K110 | K270 | 59% |
| 9 holes Mon – Thurs (juniors) | K50 | K90 | 44% |
| 9 holes Fri – Sun & Public Holidays (juniors) | K90 | K120 | 25% |
| Driving range balls – 50 balls | K50 | K60 | 17% |

Benefit #2 – Complimentary swing analysis
When signing as a Member, or when renewing your Membership, you will have the opportunity to have a complimentary swing analysis.
Here we can take a look and see if your fundamentals are in check, if needed, we can provide in-depth video analysis.
Warning: golf is addictive when you begin to see improvement – fortunately it's healthy for you.
Benefit #3 – A friendly welcome to the game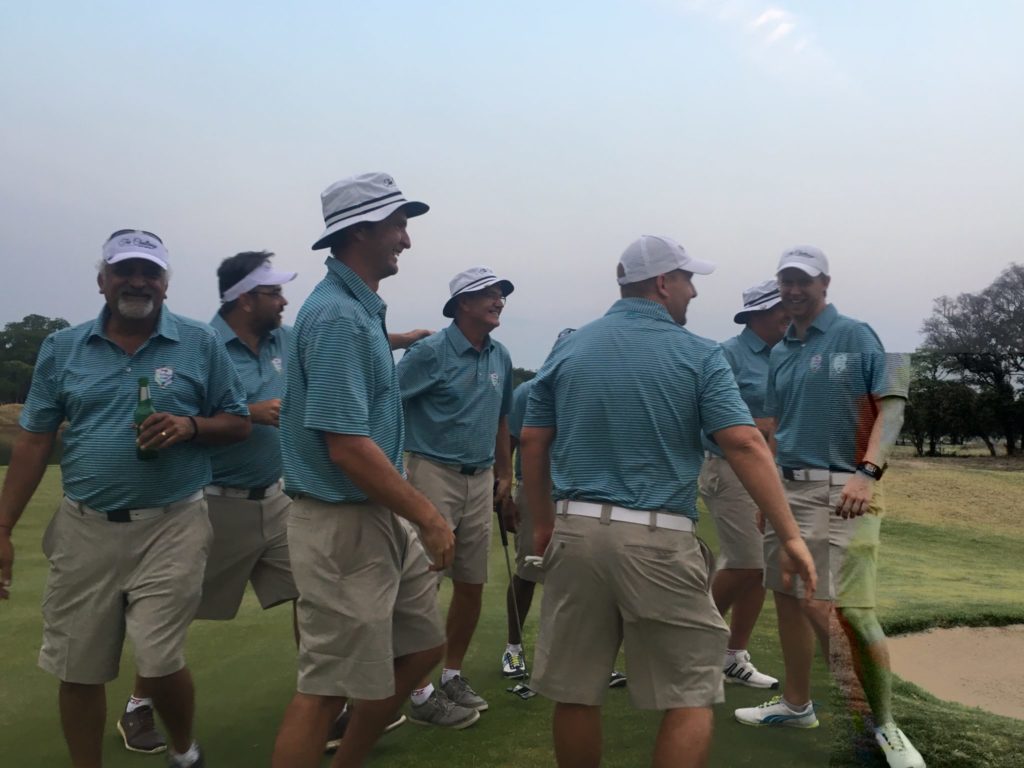 Your first round of golf at
Bonanza will be free of charge, the same will apply if your subscription
renewals are paid in advance.
As a new Member, we will arrange
to have one of our team Members or Golf Committee Members join you for a round
of golf so we can show you around, and make Bonanza your second home.
It has never been easier to be part of a more friendly and accommodating golfing community.
Benefit #4 – Discounts at the Bonanza Restaurant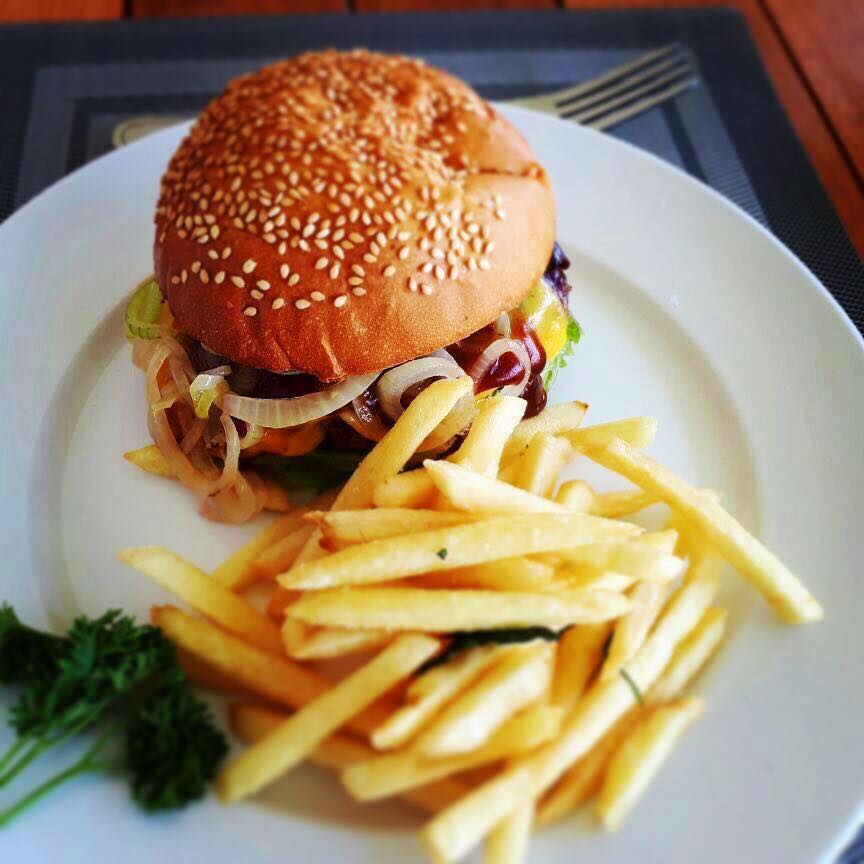 As a Member, you will receive a 10% discount on food and 5%
discount on beverage at the Bonanza Restaurant.
We can assure you that you will battle to find better served food at a golf course anywhere else in the world! Of course, topped off with professional and friendly service.
Benefit #5 – Golf competitions & Trophy events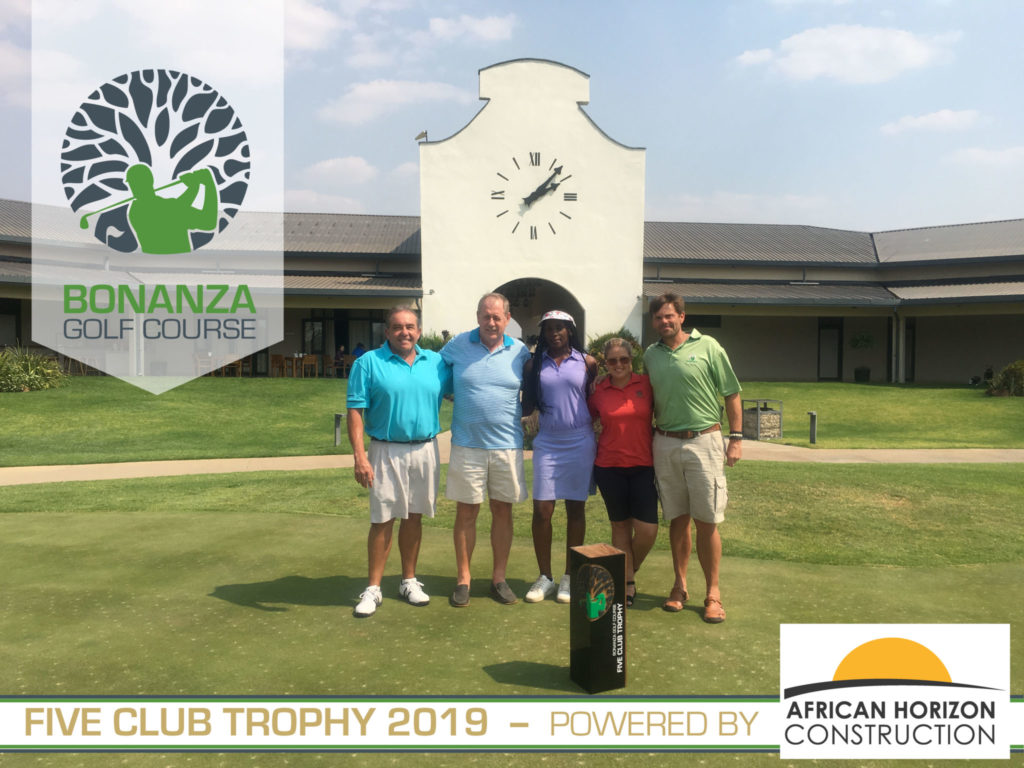 We have a weekly competition on a Saturday. You don't have to be part of this if you are not the competitive type as it is not compulsory. However, if you are competitive these are great to keep your game in shape and there are excellent prizes from our pro shop to be won. These competitions are open to guests as well.
Trophy events are special competitions which are for Members only. These events attract most Members as well as big sponsors, providing all Members with added value to their membership.
Benefit #6 – It's more than golf, it's a Lifestyle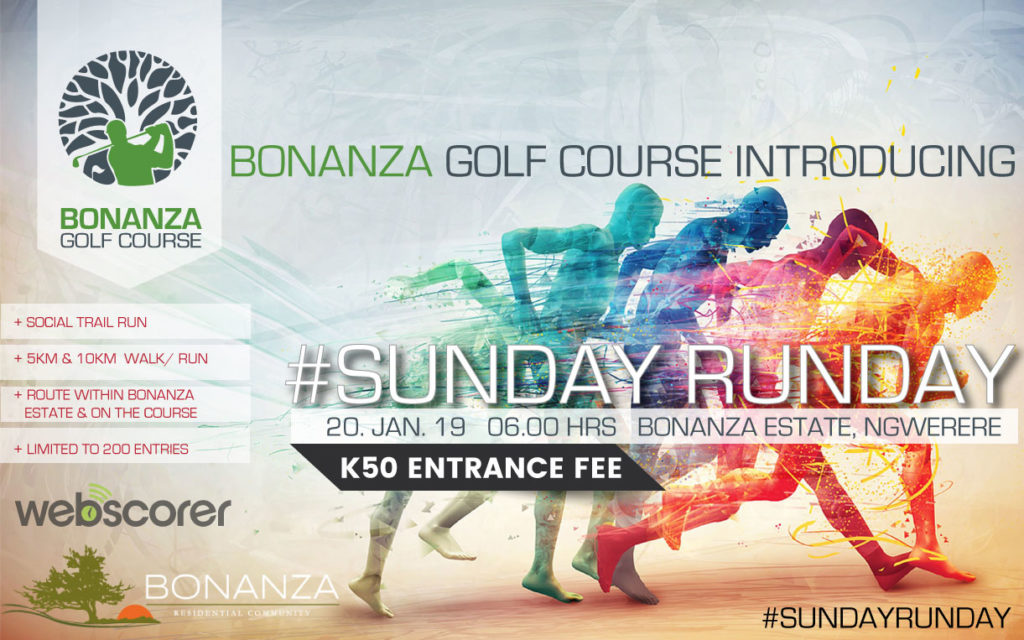 As a Member, you will gain FREE access to our monthly
fun runs. We have 5km and 10km routes where you will fill your lungs with the
cleanest air in Lusaka.
The routes are usually a combination of golf course, off road and tar which provides a change of scenery at every race. A great event for you and the family to be part of!
Benefit #7 – Improve with our technology
When signing up or renewing your Membership you will be able
to take advantage of a complimentary session with our launch monitor, FlightScope
MEVO.
This amazing piece of technology allows you to get essential data at impact which can be used to optimise your game, whether it's a swing change or an upgrade in equipment.
Benefit #8 – Top class locker room facilities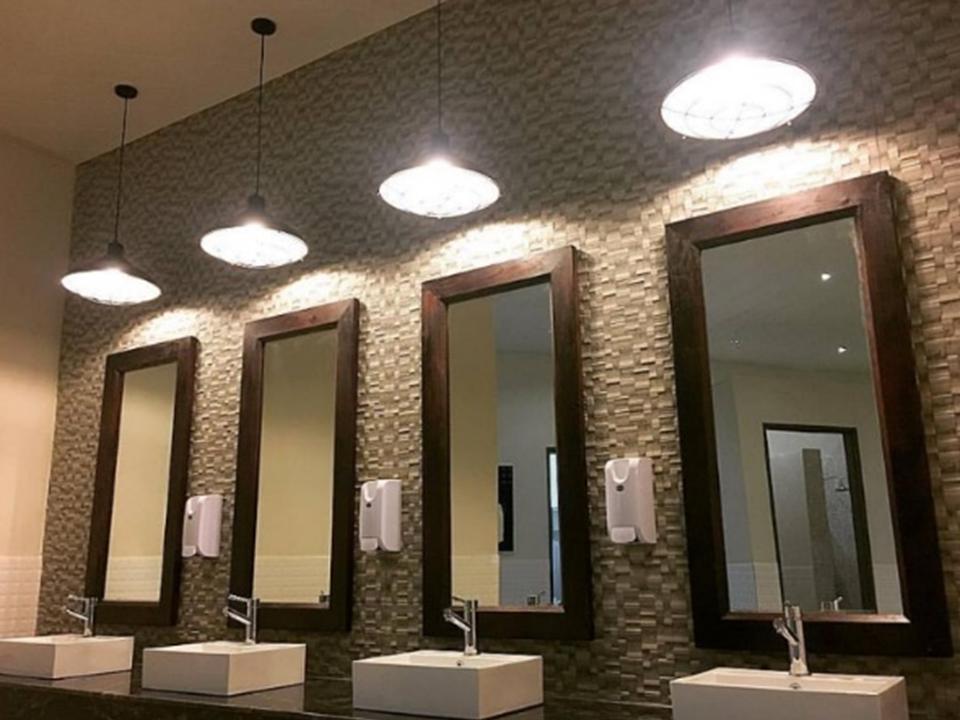 Our locker rooms are spacious and modern. Members have the option of having their own personal lockers for easy storage of golf clubs and accessories. Convenience at the course, and space saved at home.
Benefit #9 – Well stocked 163sq metre pro shop
The Bonanza Pro Shop stocks all of your major brands. We also
have the expertise to assist you with your next purchase whether you are a
beginner or a season pro.
Have an equipment need which is not stocked? No problem, we have relationships with all the major brands and can have your order in stock within 14 days.
Benefit #10 – K2 Zambia Challenge Cup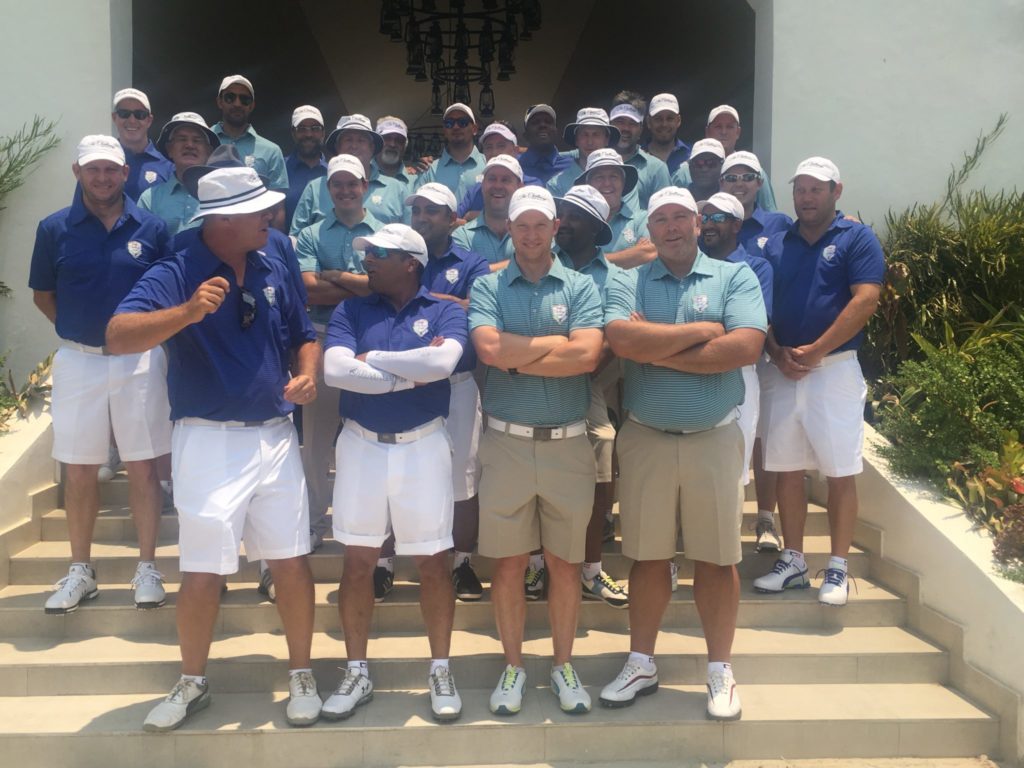 A HUGE highlight of the year for Members, and an event which sees them go through a number of qualifying rounds in order to make the team for what is a first class event, where all participants are treated like pros.
Benefit #11 – Preferential access to prime tee times
Bonanza Members have preferential access to prime tee times
and have the convenience of being able to book tee times online.
When we host a golf day, Members are also the first to know about it and are able to secure their spots early.
Benefit #12 – Conference room venue hire at less 50%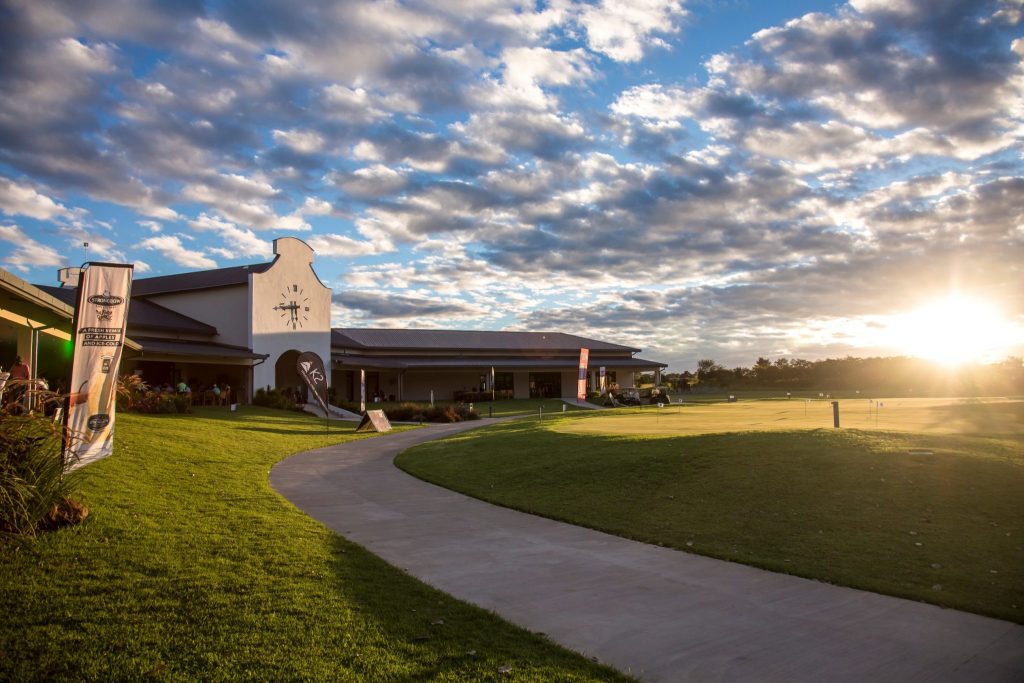 Mix a bit of business with pleasure! Bonanza Members get the use of our conference room at 50% less of the normal venue hire.
Benefit #13 – Free access to our beginner golf programs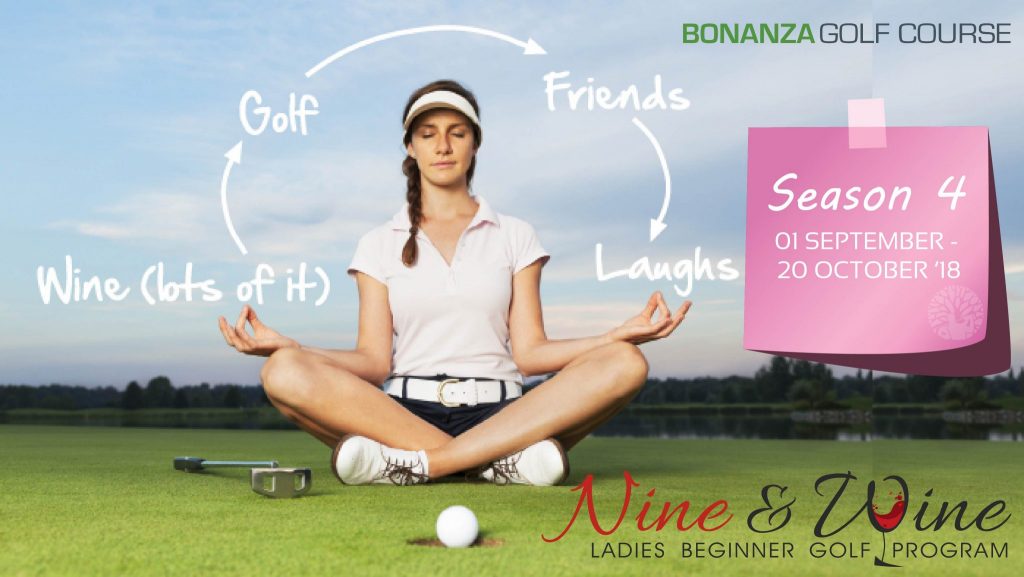 Our beginner golf programs are the best available in Zambia – period.
5 weeks, 2 sessions a week where you will learn the basics from a practical and theory perspective.
Fun, educational and free for Members, seriously what are you waiting for? Join the 100+ who have already taken part and start the game of a lifetime.
Benefit #14 – Join a course that is always ahead of the curve
Ordinary is certainly not
a word we like to associate ourselves with.
No matter the event,
Bonanza ensures seamless execution ensuring memorable experiences.
As a Bonanza Member you will benefit by being part of our creative, out the box thinking no matter what type of event we may bring to you.
Benefit #15 – Immaculate condition
A course conditioned with the ultimate precision – we take
pride in our product and are always looking at ways in which to get to the next
level.
The only negative – you can't blame the course for any poor play, you'll have only yourself to blame on the near perfect conditions we offer.
Benefit #16 – Super 7 par three competitions
9 holes in no time. Our par 3 competition which has a
different course setup every month is golf supercharged.
You'll finish your round in 90 minutes and will play par 3's
ranging from 40m to 300m.
9 holes with just your best 7 holes to count. Loads of fun and followed by a festive prize giving.
More benefits at Bonanza:
First class practice facilities
Constant communication on email & sms
Active social calendar for the whole family to enjoy
Monthly themed food evenings at the restaurant
Friendly, helpful staff always there to assist you
You can join Bonanza Golf Course right now
STEP 1: Make payment, K5600 for full Membership, K1300 for juniors (bank details on application form)
STEP 2: Download the Bonanza Golf Course application form, complete and send through to us
STEP 3: Wait for the confirmation mail from Bonanza which will then confirm your Member number