Dear Members and Guests of Bonanza,

From the entire team at Bonanza Golf Course we would like to wish you all the best for the New Year and
thank you for your continued support.

It has been a year to remember and it is difficult to pin point stand out moments as there were many in
what was an eventful year. One thing is for certain, 2022 was a year where we introduced more beginner
golfers into the game than ever before. Our thanks go to Heidi Badcock and the Golf Operations team
who were able to nurture a long list of beginner golfers.

Credit must also go to the beginner golfers themselves! They have jumped right in and have improved
steadily while making golf friends for life. To our hard working beginners, for the first two weeks of January we will be offering the below to kickstart your 2023 golfing ambitions:
Any beginner program graduate from within the past year will pay green fees at Members rates less 50% from 1-14 January 2023.
For every 4 rounds played during the stipulated period, the fourth will be for free.
For beginners who have been graduated for over a year, their green fees will be less 50% on the condition they play with and mentor a beginner that has been graduated for less than a year.
Heidi was an incredible asset to us and we will all miss her. We are however excited to let you know that
we have Jahaanvie Walia joining is in the middle of January as our Teaching Professional. Many of you will already know Jahaanvie.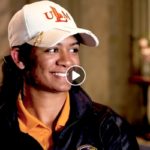 For those of you who don't, she has just completed her studies at the University of Louisiana Monroe and is a SERIOUSLY talented golfer. She won the Zambia Ladies National Amateur Championship at Bonanza in 2021 and there are not many people that can match her work ethic.
We are looking forward to working with Jahaanvie. Her fun loving attitude and passion for the game can only lead to success for her, you, Bonanza and golf in Zambia!
The development of our caddies has also been a highlight in 2022. Once again, our caddies came out on top in the Bonanza vs Chaimana vs Chilanga annual challenge. Unfortunately Chilanga was not able to
make it this year but our team still managed to come out on top to defeat Chainama Hills Golf Club.

Our thanks go to Peter Maibach and David Katete from the Senior Golf Society who have been mentoring
and training our caddies for 2 years now. This would not have been possible without them.
Bonanza Golf Course will be sponsoring the fees and travel for the Bonanza Open, Chainama Open, Lusaka Open, Chilanga Open and Mazabuka Open for 6 caddies chosen by Peter and David in 2023. We will keep you updated on their progress and the results.
LOOKING AHEAD TO 2023
31 December is always a time where we reflect on the year and for us golfers, ask ourselves what's next to
tick off on the goal list. Golf has so many measurables that it can be tough at times to set specific goals.
Its pretty simple to aim to drop your handicap by 2 or 3 shots over the course of a year, but without a plan this often does not happen. Take the time to reflect on your game, dissect your strengths and weaknesses based on stats (maybe it's time you keep them if you don't already) and if you need help please know that's what we are here for.

Perhaps 2023 is a year where performance related goals are pushed aside and simply learning more about the game and expanding your social networks is the goal. It's all possible at Bonanza!

For those itching for competition we have A LOT coming your way. Next week we will publish the January
Calendar and the week after that we will publish the full 2023 calendar.

Note that we are filling up quickly in terms of bookings for Monday 2 January, please book early to avoid
disappointment.

The format for Monday 2 January is Mystery Stableford. You will need to mark your individual stableford
scores on the card and then once we have all cards handed in, you will get a random partner and the
betterball score will be calculated.

A bit of luck involved to be the winner but a nice relaxed format to start the year. No draw will be done so
you can book in your usual social fourballs at any time. A K50 competition fee will apply for those wanting to enter.
Thank you once again for an incredible 2022 and all the best from
Team Bonanza