Do you cherish the Christmas season? Then why not celebrate it twice a year!
Christmas in July gives us the chance to observe all of the wintry Yuletide traditions that come with the merry December holiday! We'll be serving up a hearty, tasty traditional Christmas Feast, to be enjoyed with all your loved ones, family and friends! And of course the fire will be lit as we gather up in the restaurant.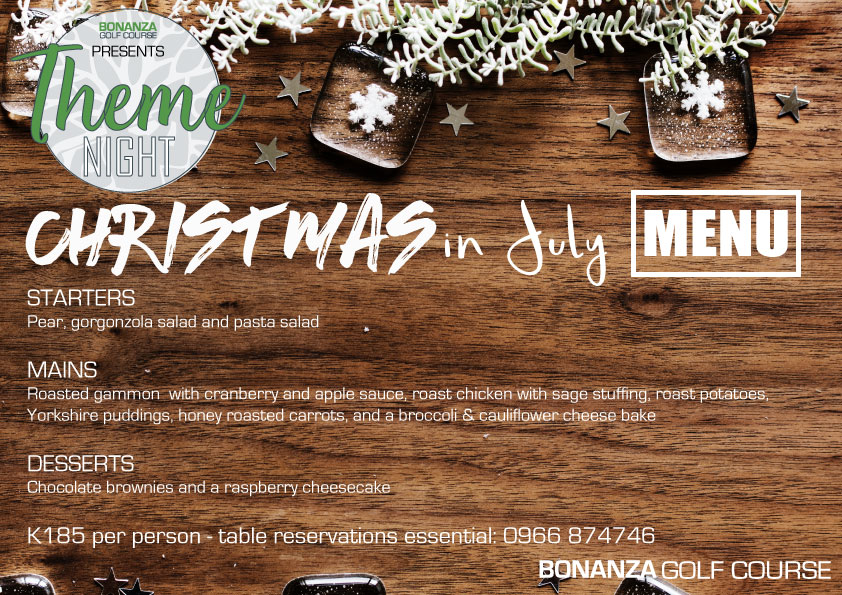 Strictly table bookings are essential. Please note that walk-ins will be offered our ala cart menu.
Call us to reserve your table: 0966 874746 or email: reception@bonanzagolfcourse.com
No Christmas in July would be quite complete without a Christmas Night Market!! Find all our popular farmers market vendors supplying farm to folk!
The cherry on top to complete the celebrations is our fun Par3 Competition -SuperSeven's!
We are challenging you to see Bonanza in a whole new light with our carefully crafted par 3 challenge layout – ideal for EVERY golfer from seasoned pros to beginners – a much loved event with the LADIES too…
REMINDER – shotgun start at 15.30 hrs – come through earlier to familiarize yourself with the course map layout – as we have taken you off the beaten track, so you won't be playing the course as per 'normal' – the 9 holes are set up meandering through the course with specifically marked tee boxes.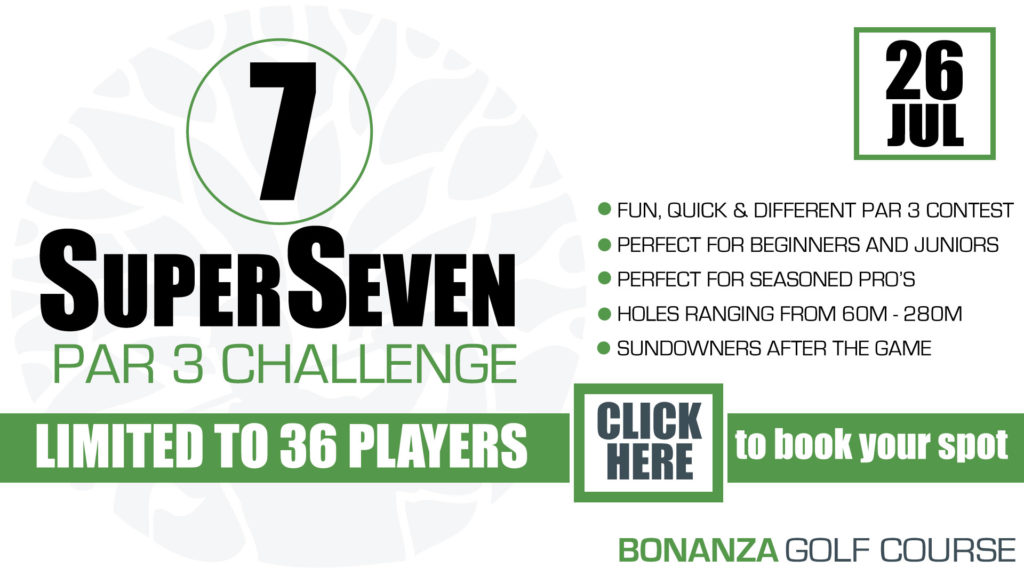 LIMITED space left – make sure to SIGN UP FOR SUPERSEVENS!