DAYS LEFT TO OUR NEXT CLASS
BEGINNER GOLF REGISTRATION
YOU ARE NEARLY THERE!!!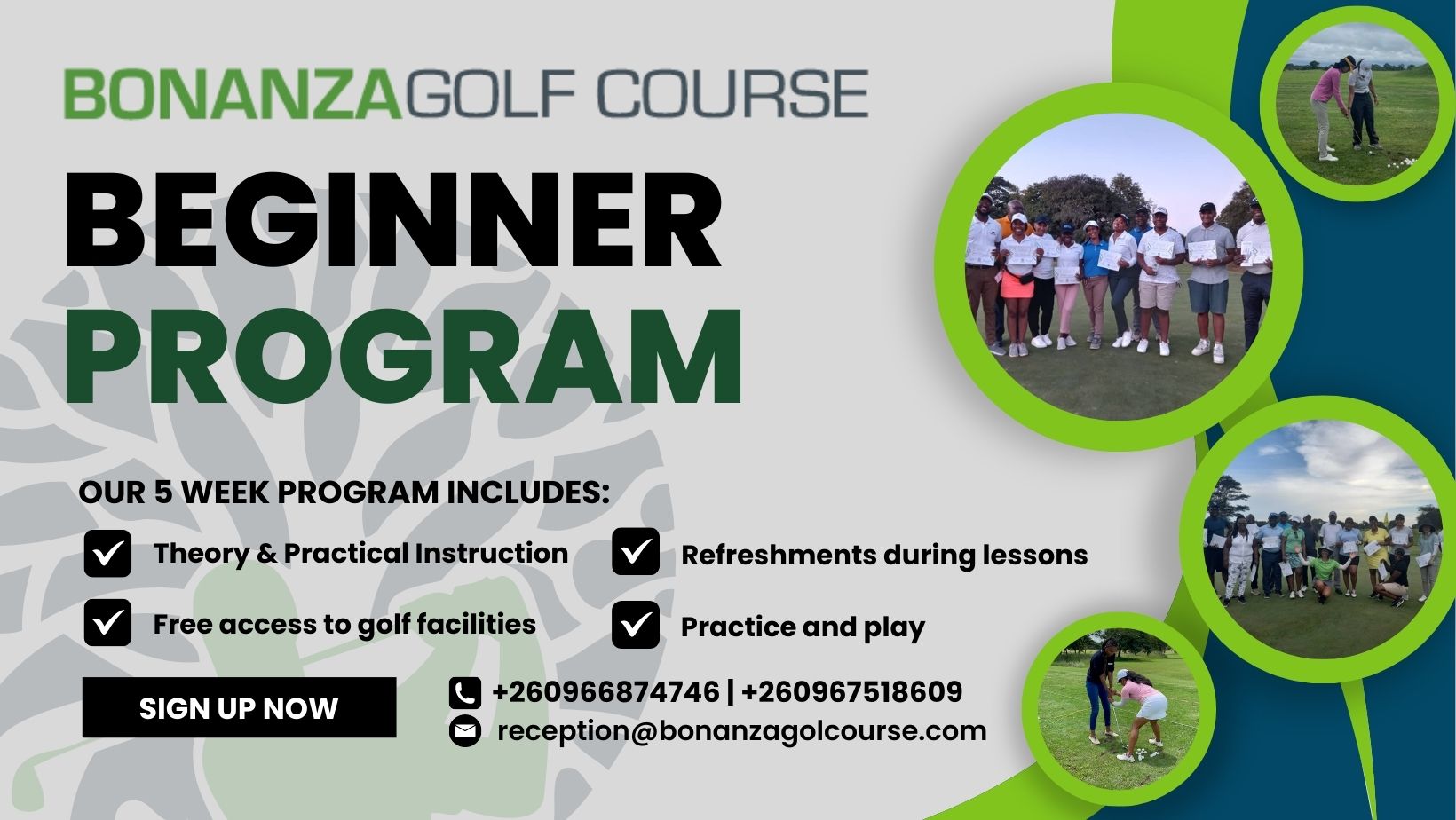 YOUR ARE A FEW STEPS AWAY FROM BEING A GOLFER!
Use the form to sign up for our beginner golf programs. Please be sure to select the correct dates as we have 3 different options available.
REMEMBER, classes are limited to 20 students and those who pay in advance and any Members will be given preference. Members get free access……..perhaps it is time to join?
FREQUENTLY ASKED QUESTIONS
Is it ok If I am a complete beginner?
Yes! In fact in many ways that is better as you have no bad habits yet.
Will I need my own equipment and golf clothing?
No, we will provide everything to you. No need to get equipment or golf clothing just yet.
I'm going to miss a few classes, is it still worth it?
Don't worry, we provide a very comprehensive email summary of each class so you are up to date. However if you would like a private catch up class it can be arrange at K200 per hour
How much does the course cost?
The course is K2500 and is inclusive of:
6 practical sessions on the driving range
6 theory lessons in the conference room
All material emailed to you weekly
Professional coaching
Free, unlimited 9 holes during the duration of the course
Free access to the driving range
This is value you simply will not find anywhere else! OR join as a Member and all the courses are free!
What are the dates and time for this course?
There are 3 different courses. One for ladies, men and juniors and we will have 3 of each throughout the course of the year. Please click on the registration button below to view dates, times and course content.
-----
"The most fun I have had in a long time! Professional, structured and got meet some amazing people along the way. Bonanza Golf Course is amazing in every way!"
-----